Using digital technology to unearth the hidden potential of the most valuable educational resources: the students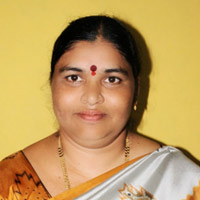 Smt Namratha Kiran, Chairman
Smt Namratha Kiran took up her post as Chairman following several years leading a poverty eradication focused charity in rural areas of Karnataka. Her career has been firmly rooted in the sphere of voluntary work, most recently promoting education centers to help students from underprivileged communities. Besides, Smt Namratha Kiran has significant experience in fundraising, governance, and strategy development. She knows the significance of leadership and is committed to delivering the vision of The RRR Education and Charitable Trust to overcome poverty and build prosperity through education.
Sri Dr. Kiran Pandurang, Secretary
The RRR Education and Charitable Trust nominated Sri Dr. Kiran Pandurang as the Secretary. In this role, he fosters communication and diligence through active management and utilization of diverse records, including minutes and the organization's bylaws. He represents the Trust at meetings with government agencies and other stakeholders; regularly supports project assessment. He also builds relationships with donors and other organizations for collaboration and partnership opportunities.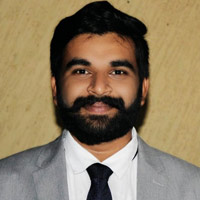 Sri Raghavendra Kiran, BE Civil Engg, Treasurer
Treasurer Sri Raghavendra Kiran is a qualified Civil Engineer. Based on a diverse background, he has an in-depth understanding of robust systems for large scale projects, and his inputs have immense value. He has ensured that The RRR Education and Charitable Trust's financial systems and controls are impeccable. He has tremendous experience in social development through program management and conducting research. He brings excellent value gained through various leadership roles and has robust relationships with stakeholders across the social work ecosystem.
Kum. Rakshitha K, Director
In her capacity as the Director of The RRR Education and Charitable Trust, Sri Rakshitha K shapes and authorizes the Trust's strategies, evaluates outcomes, and sets the long-term direction of the Trust. She believes in taking on the real tough challenges, such as the inadequacy of the educational system in rural areas by teaming up with diverse partners. For every issue that the Trust works on, she comes up with innovative ideas that could help remove barriers; advanced techniques to support teachers and students in a classroom.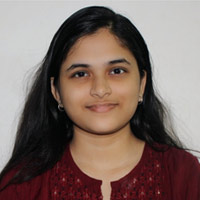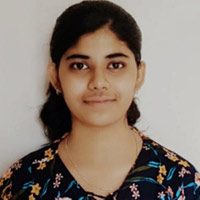 Kum. Ranjitha K, Director
The RRR Education and Charitable Trust have nominated Sri Ranjitha as a Director. She has an outstanding track record of developing practical solutions that get to scale for considerable challenges. She is deeply committed to further the work of the Trust through the kind of policies and practices that will ensure the poor and vulnerable survive, adapt, and flourish through education in the face of socio-economic challenges.
Dr. Savitha Karlwad, Advisory board director
Dr Savitha Karlwad medical professional, teacher and educationist advise and guide the management of the Trust on critical issues, future directions, and fundraising initiatives. Her educational background includes MBBS, MS, FSGE, and FMAS. She has several research work and publications to her credit. Throughout her career, she has been recognized for her commitment to excellence through several awards. She continues to nurture a love for learning and has supported career-changing opportunities. As a medical professional, She is renowned for her skills in gastrointestinal open , laparoscopic and minimal invasive surgeries as well as proficient with gastrointestinal endoscopy and colonoscopy.